starting a new sweater @ 04:47 am
Current Mood:
accomplished
My old favorite cardigan is starting to fray at the cuffs, so I decided it was high time to knit myself another one. I found a big batch of
rainbow yarn
first on ebay, for under $1 a skein including shipping. Couldn't find a pattern I liked big enough to fit, so I decided to modify
this one
instead. I've made up little things like tarot deck bags from scratch before, but this is the first time I've made so many changes to something this complex. It's already designed in inches rather than just X number of stitches, so it can be made from any kind of yarn & needles you want. I measured a windbreaker that fits me and made notes on the assembly diagram to figure out how to change it.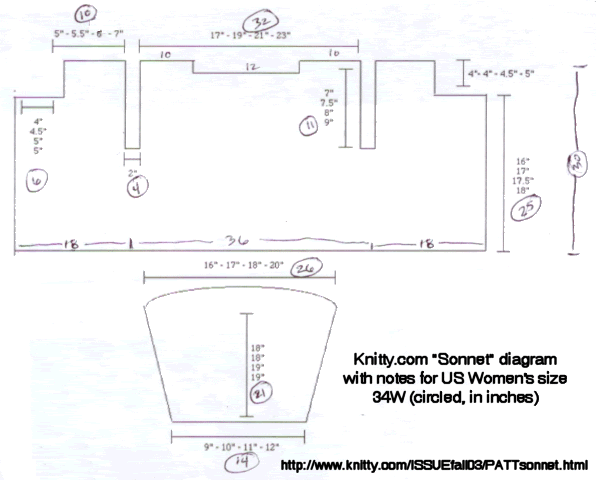 Hopefully I've got this figured out right the first time, but if not, I'll frog it and try it again.